About
Our Staff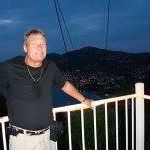 Bernard

Sharon

Gareth

Paul
Duluth Fine Wine & Spirit Super Store is situated on Peachtree Industrial Blvd, 1/2 mile north of Hwy 120, across the road from the public golf courses. Duluth Fine Wine & Spirits Store offers educational wine tasting (and on occasion, beer tasting) on a regular basis. This was the first such wine tasting facility in Duluth to offer such wine tasting courses held in The Crush Tasting Room which is situated at the rear of the same building as Duluth Fine Wine & Spirit Super Store. If anyone is interested in learning more about wine. be sure where to start, this is the place to be, interested persons can contact us to bed placed on the email list by contacting Sharon.
For those that already have a knowledge of wine and want to sample the newest vintage's, wine tasting will be held from time to time in this beautiful setting, so sign up with your email address and we will keep our customers informed via email of upcoming events.
Last year, Duluth Fine Wine & Spirit Super Store expanded the store by an extra 2,500 square feet, making it the largest store of its kind in the area. The extra space has allowed us to offer more products at competitive prices. Please come in and browse around.
Duluth Fine Wine & Spirit Super Store features a vast selection of domestic and international wines, liquor, cognacs, pre mixed cocktails and liqueurs, and the wides selection of whisky, tequila and vodka available in the area. We also stock a large variety of domestic and international beers.
Duluth Fine Wine & Spirit Super Store has a accessory/gift and cigar section, please come in and browse through the store.
Duluth Fine Wine & Spirit Super Store will do special orders for parties and also offer kegs for that fun get together. Discount on cases of wine is 10% and cases of liquor is 5%.
The owners, Bernard, Sharon and Gareth Robertson, have been active in the Duluth Business Community for the past 13 years and active DMA members for the past 9 years and are also enthusiastic participants in the annual DMA 5km runs as well as other road races, including Peachtree and the Atlanta Half Marathon.
Gareth is the General Manager and is assisted by Paul Bradbury and Todd Seckler. They form a powerful team and have set goals to provide the best selection in the area, great on-going customer service and to be the best and friendliest in the business.
Our wine connoisseur, Paul Bradbury, has extensive knowledge of wine. Paul can recommend anything from the everyday to the eclectic and also to the most discerning of palates. Paul trained at the Culinary Institute of America, situated in New York and is always willing to suggest a good bottle of wine to go with the fish or the steak or perhaps the lamb for that special occasion. Which wine to serve to enhance dessert? Ask Paul.